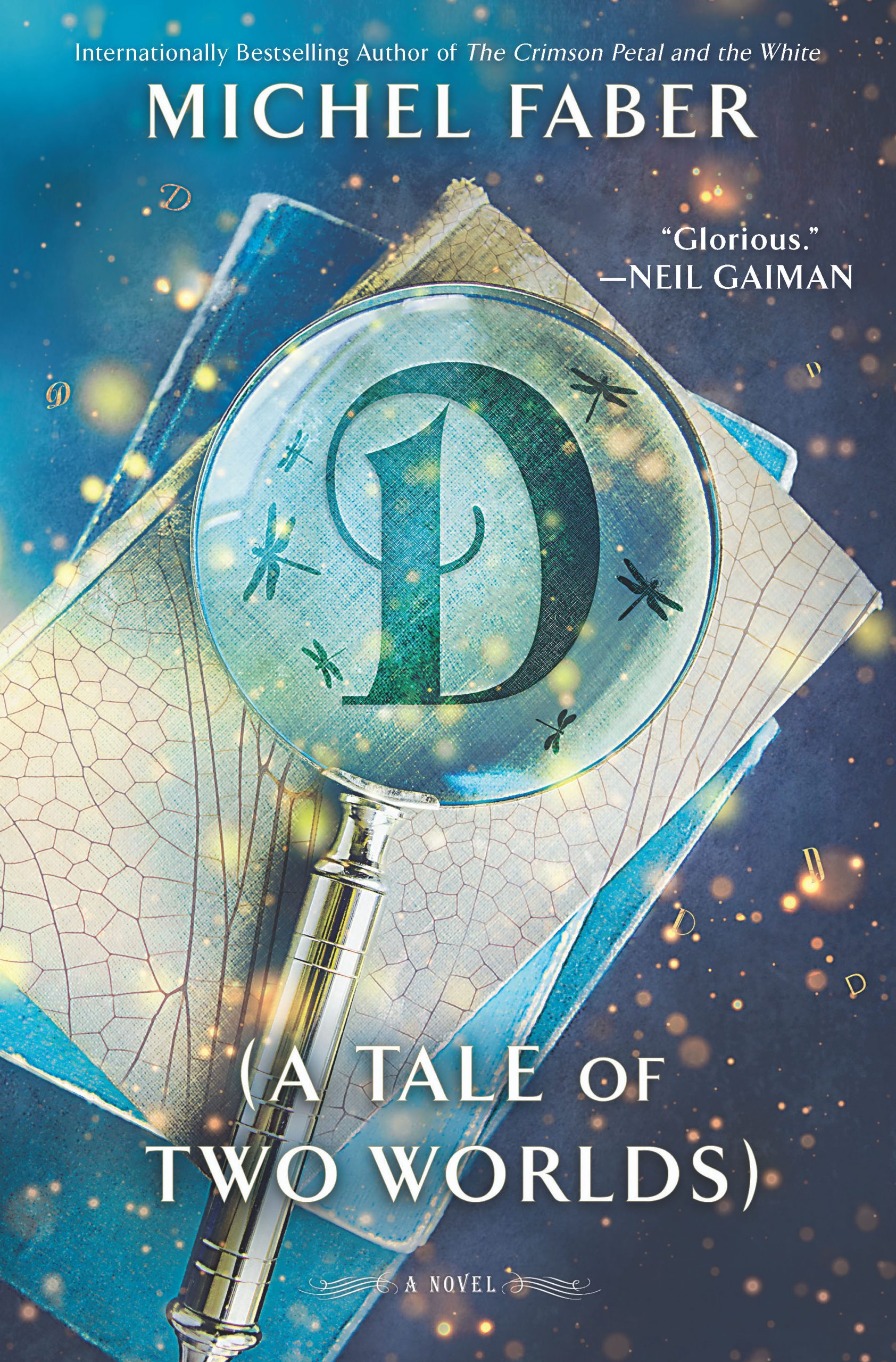 Fans of Neil Gaiman (especially Coraline)* or The Phantom Tollbooth–we have the book for you. Set between England and the wintery land of Liminus, Michel Faber's D (A Tale of Two Worlds) [Dec. 8, Hanover Square Press] is a celebration of moral courage and freethinking, under the guise of the fantastical story of a 13-year-old girl named Dhikilo who outwits strange, enchanting creatures to rescue the letter D from dragonfly thieves in an enslaved world.
Publishers Weekly is as enamored of the tale as we are, calling it in a starred review an "entertaining, fantastical romp." And also, for good measure:
⭐"This splendid tale will enchant readers of all ages."–PW, starred review
*Apropos, you know who else agrees? The good ol' author of Coraline himself. He says of D (A Tale of Two Worlds):
"Glorious. A story that will be found and enjoyed and dreamed about for years to come."–Neil Gaiman
Oh what the hey, we'll leave these here too:
"If ever a book like this was needed, it is now. Dhikilo is a splendid heroine for our time: She stands for kindness, honesty and humanity. Her triumph will have readers rejoicing."--Diane Setterfield
"Faber's writing is so dizzyingly accomplished that he is able to convince you that, just sometimes, the old stories are the best ones." –The Guardian
D (A Tale of Two Worlds) is available for request on Edelweiss and Netgalley!