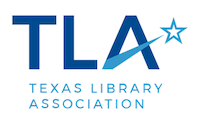 And our booth is chock full of author events! Drop by the HTP Books booth #2219 and meet authors Saundra Mitchell [Inkyard], Rex Ogle [Inkyard], Sarah Penner [Park Row], and Jessica S. Olson [Inkyard] as they sign their latest releases. And don't forget to catch them at events and panels throughout the show.
We look forward to welcoming you back to our booth (finally!). We will have galleys to pick up and our signature Cocktails in the Library tote bags to cart all your goodies home!
For the complete schedule of author events, click here.