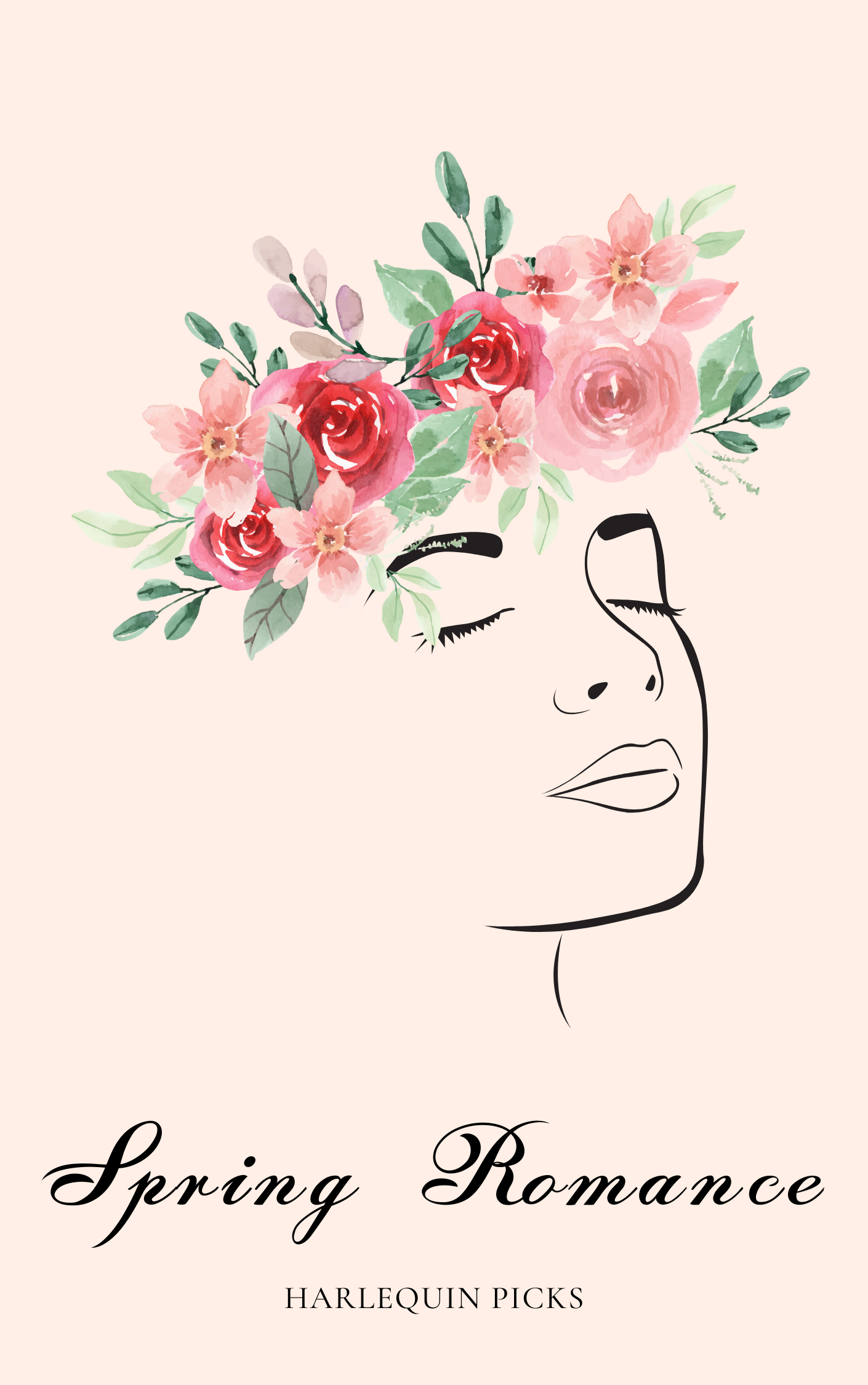 Throughout the country we all experience spring differently. Your clocks may have changed, flowers and trees may be in bloom, but one thing is for sure, it's time to spring into a romance novel!
Below you will find three of our spring picks, along with the complete list of Harlequin category romance novels releasing in April.

D'Vaughn & Kris Plan A Wedding by Chencia C. Higgins (Carina Adores, trade paperback, ebook, audiobook, on-sale January 25, 2022, 9781335534941): This laugh-out-loud WLW (woman-loving-woman) romantic comedy takes readers behind the scenes of reality TV to deliver zany hijinks along with a charming opposites-attract romance. D'Vaughn and Kris, who have never met before, are paired together for an episode of Instant I do and now have just six weeks to convince their families that they're getting married to win the $100,000 prize. Selling their chemistry on camera is surprisingly easy, and it's still there when no one else is watching. But a reality show isn't the best place to create a solid foundation, and their fake wedding might just derail their real relationship before it even starts. A TODAY SHOW romance pick (March 2022) and New York Times Book Review—read this title is on fire! Other reviews include a Library Journal ★STARRED★ review, Publishers Weekly and Booklist. Chencia C. Higgins has an average Goodreads rating of 4.33/5.00.
Her Easter Prayer by Lee Tobin McClain (Love Inspired, mass-market paperback, ebook, on-sale March 29, 2022, 9781335759177): Must love dogs! Emily Carver is recovering from a fire that stole the lives of her husband and child. With her emotional support dog Lady at her side, Emily is slowly starting to enter back into society as a tutor. Dev McCarthy and his son Landon both have trouble reading, and they hire Emily to help. Lady and Landon hit it off immediately, and it touches Emily to see father and son working towards a goal together. But Dev has a secret past. Will Emily be able to see past what he's hiding to embrace the family forming around her? Lee Tobin McClain is a bestselling romance author of over thirty novels focusing on clean Christian romance. With an average Goodreads rating of 4.18/5.00, she continues to earn lifetime reading fans with her consistently emotional and redeeming stories. Here is a great patron recommendation, just in time for Easter!
Summoning Up Love by Synithia Williams (Harlequin Special Edition, mass-market paperback, ebook, on-sale April 26, 2022, 9781335408518): Vanessa Steele retreats to her grandmother's beach house in Sunshine Beach, South Carolina, for some rest and relaxation, only to be confronted by…paranormal activity? Ghost investigating bothers Dion, Tyrone and Wesley were hired by Arletha Montgomery, Vanessa's grandmother, to address what she has no explanation for, other than paranormal activity. Vanessa is skeptical and thinks the handsome trio are only around to take advantage of her grandmother's goodwill. As Vanessa finds herself unwillingly attracted to Dion, she agrees to put up with the brothers poking and snooping around. While ridding her grandmother's beach house of ghosts, will Vanessa keep the love she finds? Synithia Williams is a romance author to watch; with an average 4.22/5.00 Goodreads rating, you can feel confident in recommending this author's quick-witted, well-written reads to your patrons.