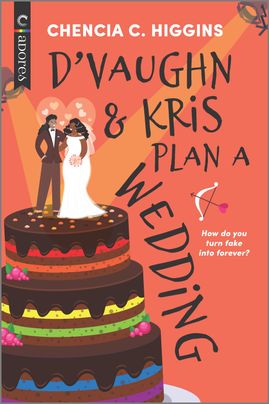 D'VAUGHN & KRIS PLAN A WEDDING by Chencia C. Higgins [Carina Press, Jan 25] is a sparkling new addition to Carina's new trope-driven LGBTQ+ contemporary romance line called Carina Adores. Library Journal raved about this romance about a couple who fake their wedding in order to compete in a reality TV show with a starred review:
"In a romance featuring Black joy, plus-sized beauty, and Mexican pride, the conflicts are entirely believable, and not overly dramatic, and make for a thoroughly enjoyable read. It is fake dating at its best." 
D'VAUGHN & KRIS PLAN A WEDDING is available to preview on Netgalley and request on Edelweiss.