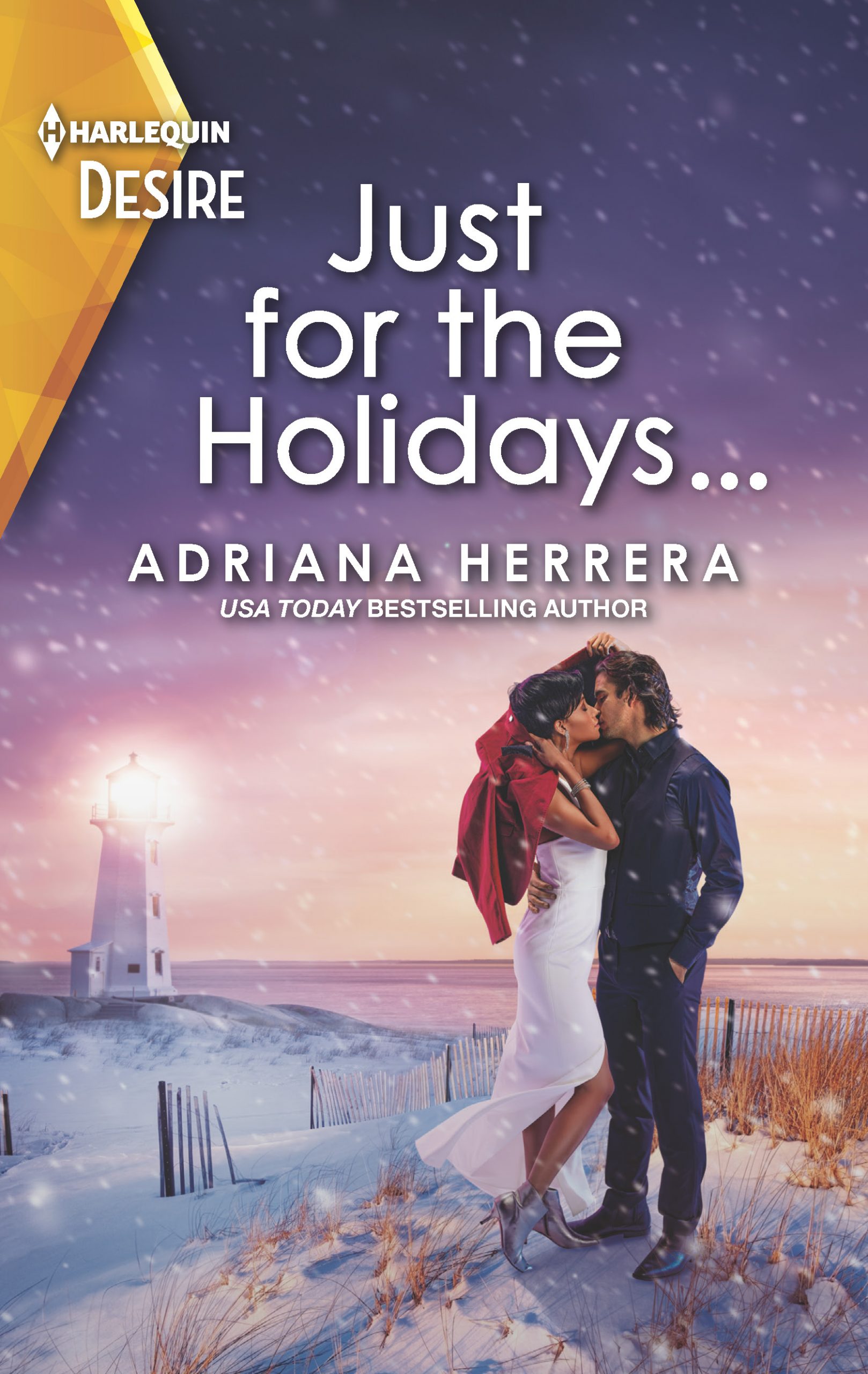 A rising voice in romance, USA TODAY bestselling author Adriana Herrera (librarians will remember her from the romance favorite Here to Stay) releases the second novel in her Sambrano Studios miniseries.
A surprise snowstorm strands casting director Perla Sambrano & her leading movie star Gael Montez together with his family over Christmas in JUST FOR THE HOLIDAYS… [Harlequin Desire, mmp, on-sale now]. In a starred review of the novel, Library Journal says:
"Readers looking for a certain level of realism will find it here, combined with a dash of escapism. Using specific details, Herrera creates a compelling family dynamic and reassuring setting in very few pages. The book deals realistically with past hurts and doesn't assume a fairy-tale ending can fix everything, though readers should have no doubt about the eventual happily-ever-after. Readers looking for holiday joy are sure to find it here, with winning characters and an emotional reunion perfect for the Christmas setting."
—Library Journal, STARRED REVIEW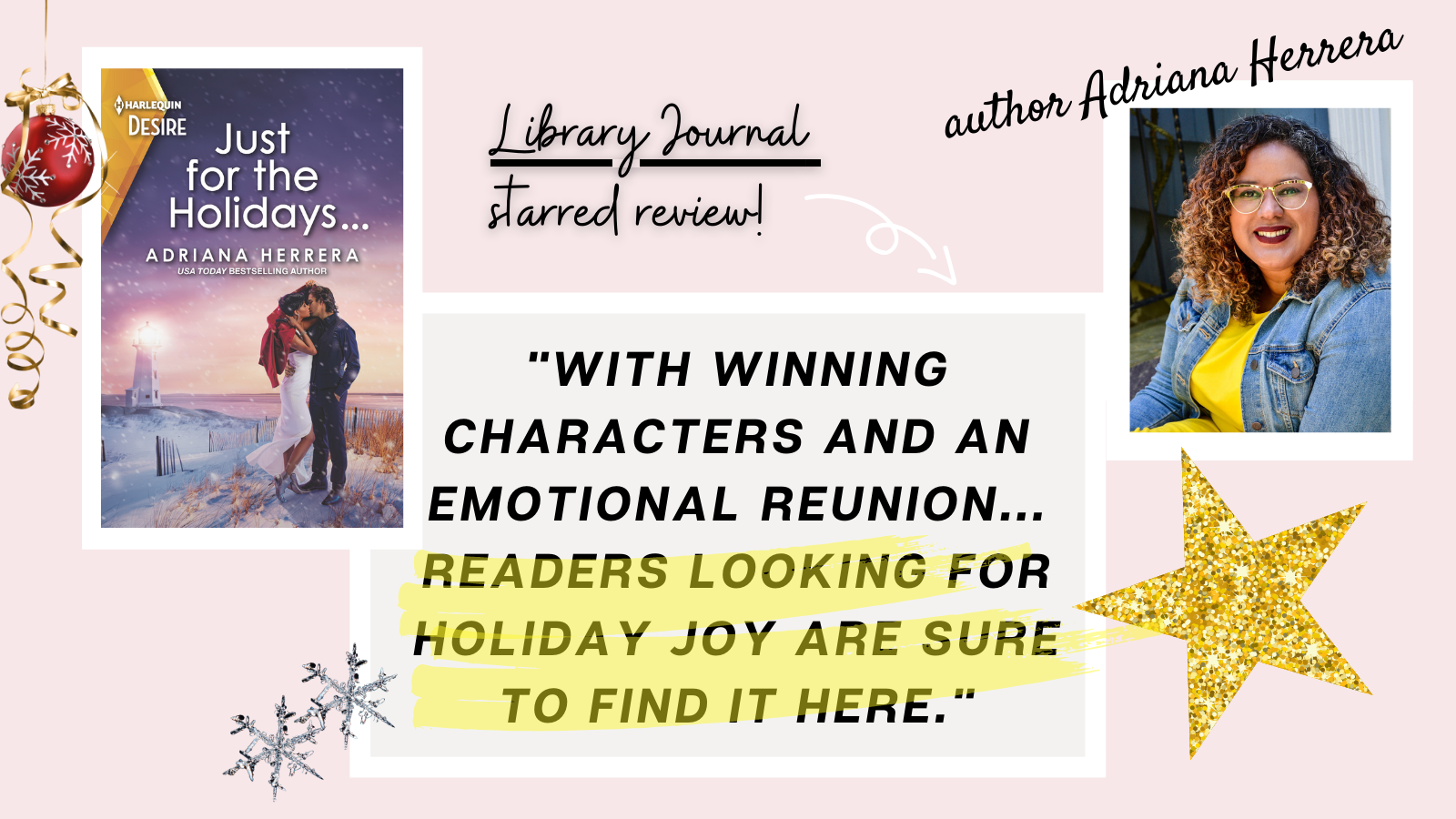 And discover more excitement for Adriana Herrera:
If you or your patrons love this novel, you are sure to enjoy more from Harlequin Desire! With six new books available every month, readers can expect Harlequin Desire titles to transport them to the luxurious world of American tycoons, ranchers and family dynasties. Get ready for bold encounters and sizzling chemistry with Harlequin Desire!