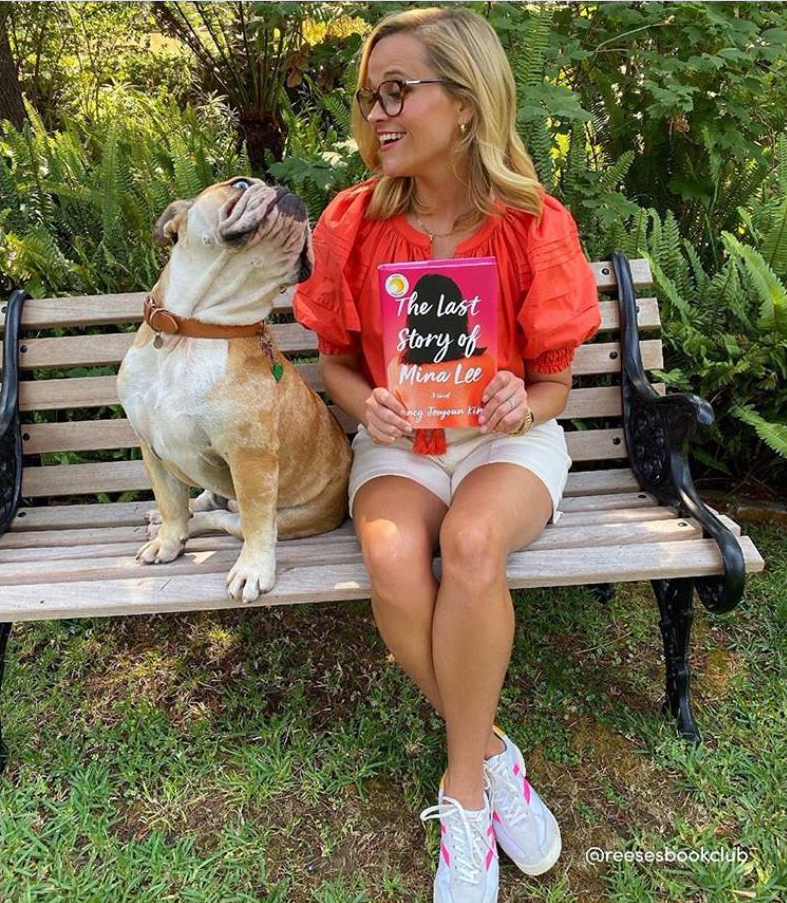 We're excited that Reese Witherspoon has selected our haunting mother-daughter saga, Nancy Jooyoun Kim's THE LAST STORY OF MINA LEE [Park Row Books], as her September 2020 Hello Sunshine Book Club pick! Be sure to join the book club discussion on her social media channels throughout the month. AND, lucky readers, we have a book club discussion kit to enrich your conversations.
Download free, here!
PS. Reese isn't the only one who has showed Mina Lee love! Check out the other raves the book has received:
"Suspenseful and deeply felt . . . . The Last Story of Mina Lee raises questions about the reality of the American dream and illuminates stories that often go untold, in life as well as fiction."—Chloe Benjamin, NYT bestselling author of The Immortalists
"Carefully illuminates the two sides of the silence between a Korean immigrant mother and her Korean American daughter, a silence only too familiar to many of us—and emerges with a stunningly powerful and original novel about social class, immigration and family."—Alexander Chee, bestselling author of How to Write an Autobiographical Novel
⭐"Haunting and heartbreaking, troubled threads between a mother and daughter blend together in a delicate and rich weave." —Booklist, STARRED review
"A riveting dance between mother and daughter, moving fluidly back and forth through time, documenting the quiet traumas that can divide generations. Tremendously readable, The Last Story of Mina Lee is a real page-turner and Nancy Jooyoun Kim is a knockout." —Kristen Arnett, NYT bestselling author of Mostly Dead Things
"Nancy Jooyoun Kim writes with brilliant exactitude about the anxious topographies of being a mother and a daughter, and the choices that lead to migration."—Ingrid Rojas Contreras, bestselling author of Fruit of the Drunken Tree
"Kim weaves together two poignant story lines: Mina Lee, an immigrant flees tragedy in Korea for a new start in Southern California. When she mysteriously dies, her American-born daughter, Margot, seeks out the truth of what happened. Gripping and gritty, The Last Story of Mina Lee is a story of their yearning, their struggle, and the enduring mystery of family." —Vanessa Hua, bestselling author of A River of Stars and Deceit and Other Possibilities
"Kim negotiates the boundaries of language, geography, and identity, creating a work that is dynamic and piercing. She uses the language inherited by a deep collective sorrow, or han, and makes possible an understanding between mothers and daughters that have crossed the transpacific divide, together and yet alone. . . . The Last Story of Mina Lee is a glimpse of the Korean American presence, from Seoul to Los Angeles, critical to American history and literature."—E. J. Koh, author of The Magical Language of Others and A Lesser Love
The Last Story of Mina Lee is on sale now!