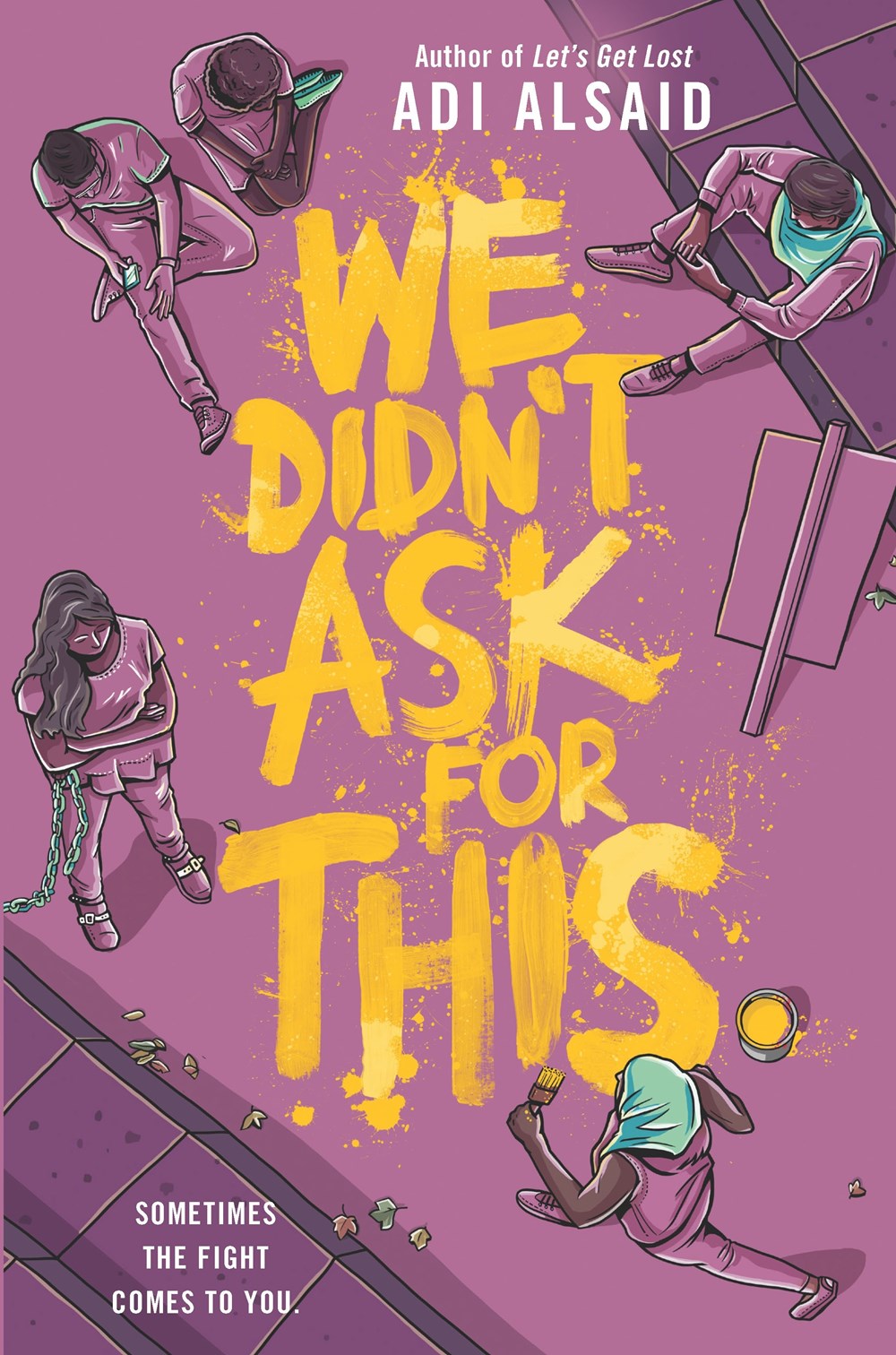 Beloved YA author Adi Alsaid is back with WE DIDN'T ASK FOR THIS [Inkyard Press, April 7], a timely novel for the earth-lovers in all of us.
Meet the students of the elite Central International School (Go sea cucumbers!): every year, they wait with great anticipation for the school's legendary annual lock-in. But little do they know, any plans of glory are about to be disrupted by a small group of students who chain themselves to the doors . . . yes, literally locking everyone inside. Their demands? A list of concrete action items meant to fight climate change–to be met by the incredibly wealthy, incredibly powerful parents of CIS.
This hopeful story features a wonderfully diverse cast and combines the playful quirkiness of 80s Brat Pack movies with the closed-room storytelling of Bel Canto. And Kirkus has awarded the novel with a starred review:
"Packed with quips and insights, the wry narrative captures the intense yearnings of young adulthood; the ridiculous spectrum of clueless, controlling, and (sometimes) cooperative adults; and the overwhelming inertia of institutions."
—Kirkus Reviews, starred review
Don't miss your chance to review WE DIDN'T ASK FOR THIS, available for request on Netgalley here.