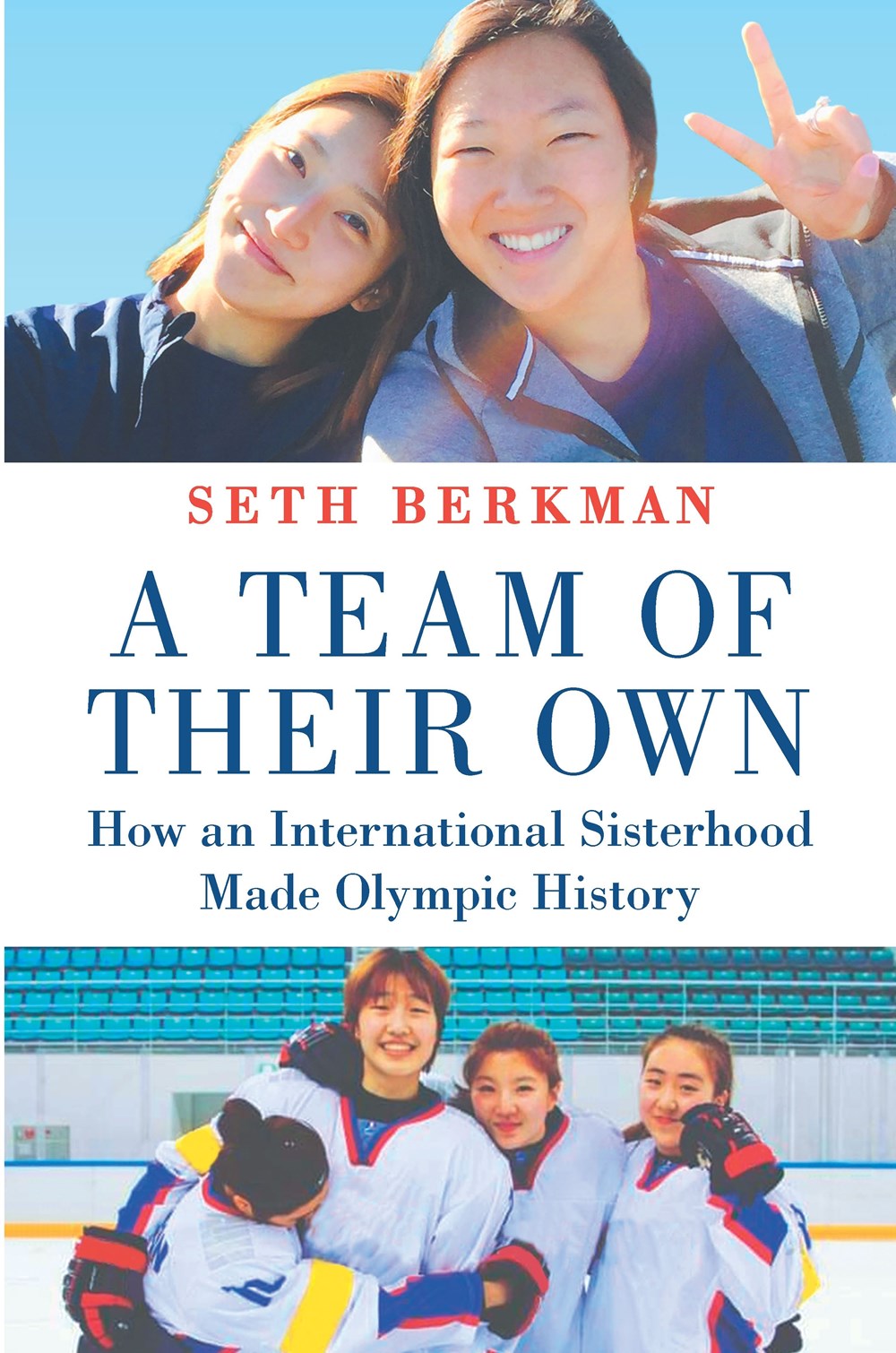 They are just a few of the ragtag group of women from South Korea, Canada, and the U.S. recruited to form South Korea's women's Olympic ice hockey team last year.
Add to that a blond haired, blue-eyed coach arriving with baggage of her own and something to prove, and you've got the ingredients of the great underdog story A Team of Their Own [Hanover Square Press, Oct. 1] by Seth Berkman (himself a Korean-born adoptee), perfect for fans of The Mighty Ducks or The Bad News Bears. But that's not even half the story.
In an unprecedented geopolitical moment, the South and North Korean governments announced that North Korean players would be added to the roster in order to show the world a united front. The pronouncement came in January 2018—two weeks before the Olympics Opening Ceremony.
Booklist recently awarded A Team of their Own with a STARRED REVIEW, saying: "Berkman, a New York Times contributor who was born in Seoul and raised in New Jersey, does a fantastic job of providing historical context and capturing the tremendous sacrifices made by the players as well as the passion they shared for the sport. Readers will find themselves cheering for a team who began as political pawns but who ultimately showed the world the Olympic spirit in action."
It's not too late to preview the book on Netgalley–available for request now!
And if you love the read as much as we do, be sure to vote LibraryReads by Sept. 1!