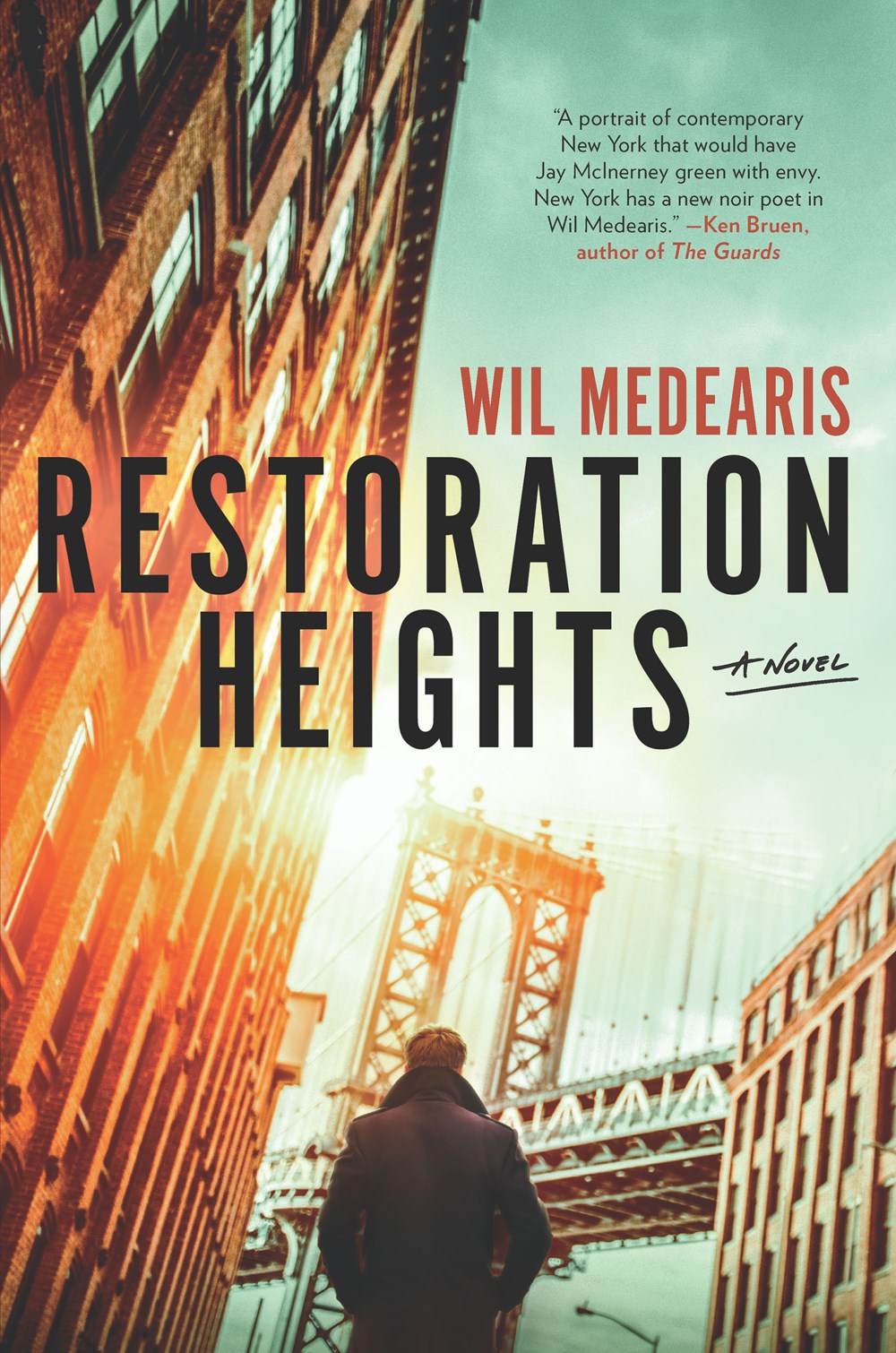 Wil Medearis's incredible New York noir novel, Restoration Heights [January, Hanover Square Press], takes you on a journey with a young, white artist through gentrified Brooklyn as he tries to navigate the tendrils of wealth and power and find a missing woman in the middle of it all. Booklist raves:
"This stunning debut opens boldly with the word You, as did Jay McInerney's Bright Lights, Big City (1984), and readers are likely to make other comparisons between the two, though Restoration Heights stands apart because of an added element of mystery… This is an instant New York fiction classic, exuding dark poetry from a lyrical narrative populated by well-defined characters in carefully, or, shall we say, artistically, arranged settings. Best recommended to a younger, hip audience or to aging McInerney fans who remember Bright Lights, Big City with fondness." — Booklist, starred review
Restoration Heights is now available for request on Netgalley.