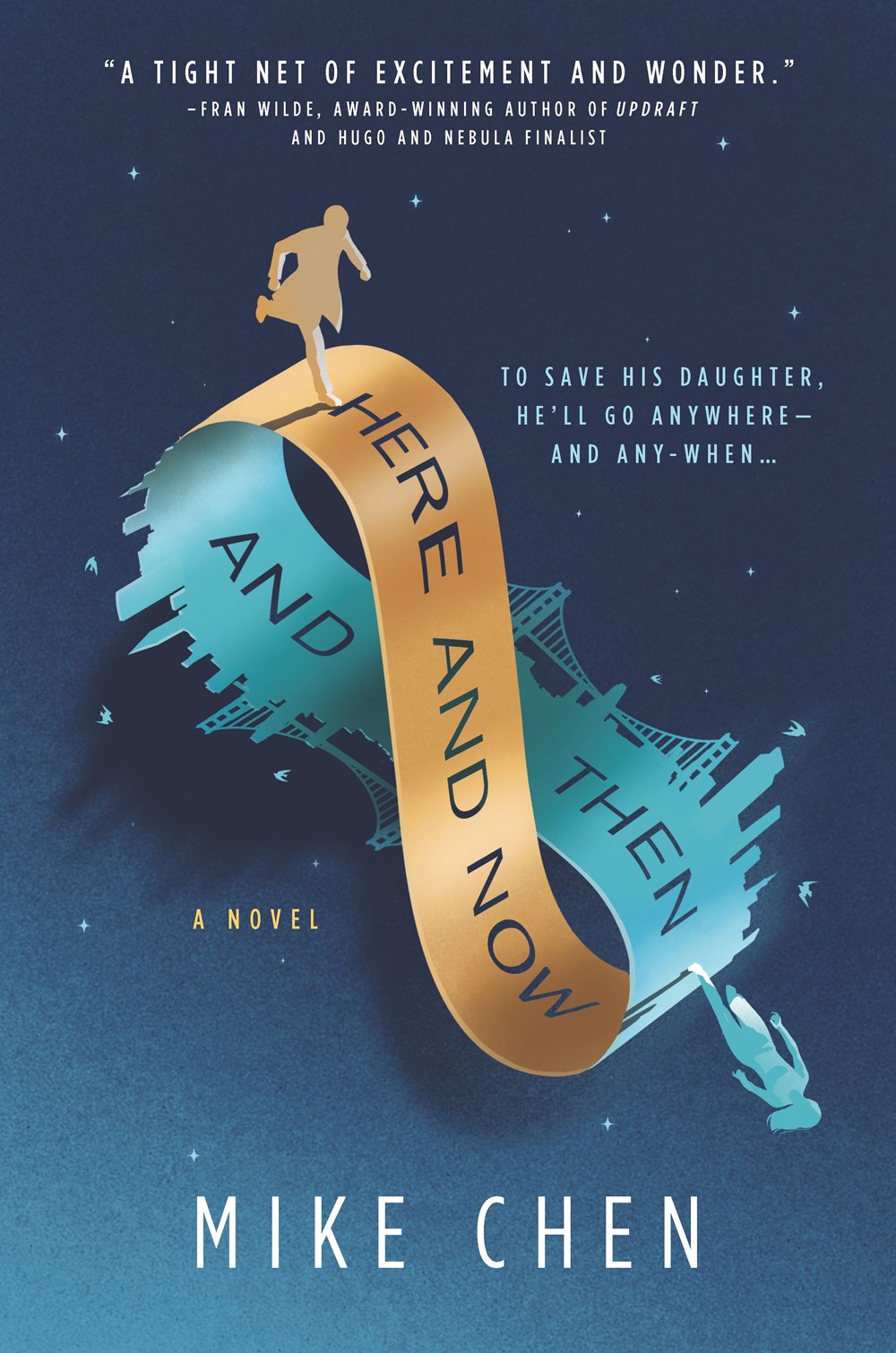 In Mike Chen's cinematic sci-fi debut, Here and Now and Then [January, MIRA Books],  a father torn between two homes–and two times–will travel anywhere, and everywhen, to save his only daughter. Don't miss the book that Publishers Weekly calls in their starred review a "heartfelt and thrilling debut":
"Chen revitalizes the trope of the absent and unavailable father by placing Kin Stewart in an impossible situation: despite living on the same California coast as his daughter, he is separated from her by a century . . .  Quick pacing, complex characters, and a fascinating premise make this an unforgettable debut." —Publishers Weekly, starred review
Here and Now and Then is now available for request on Netgalley.