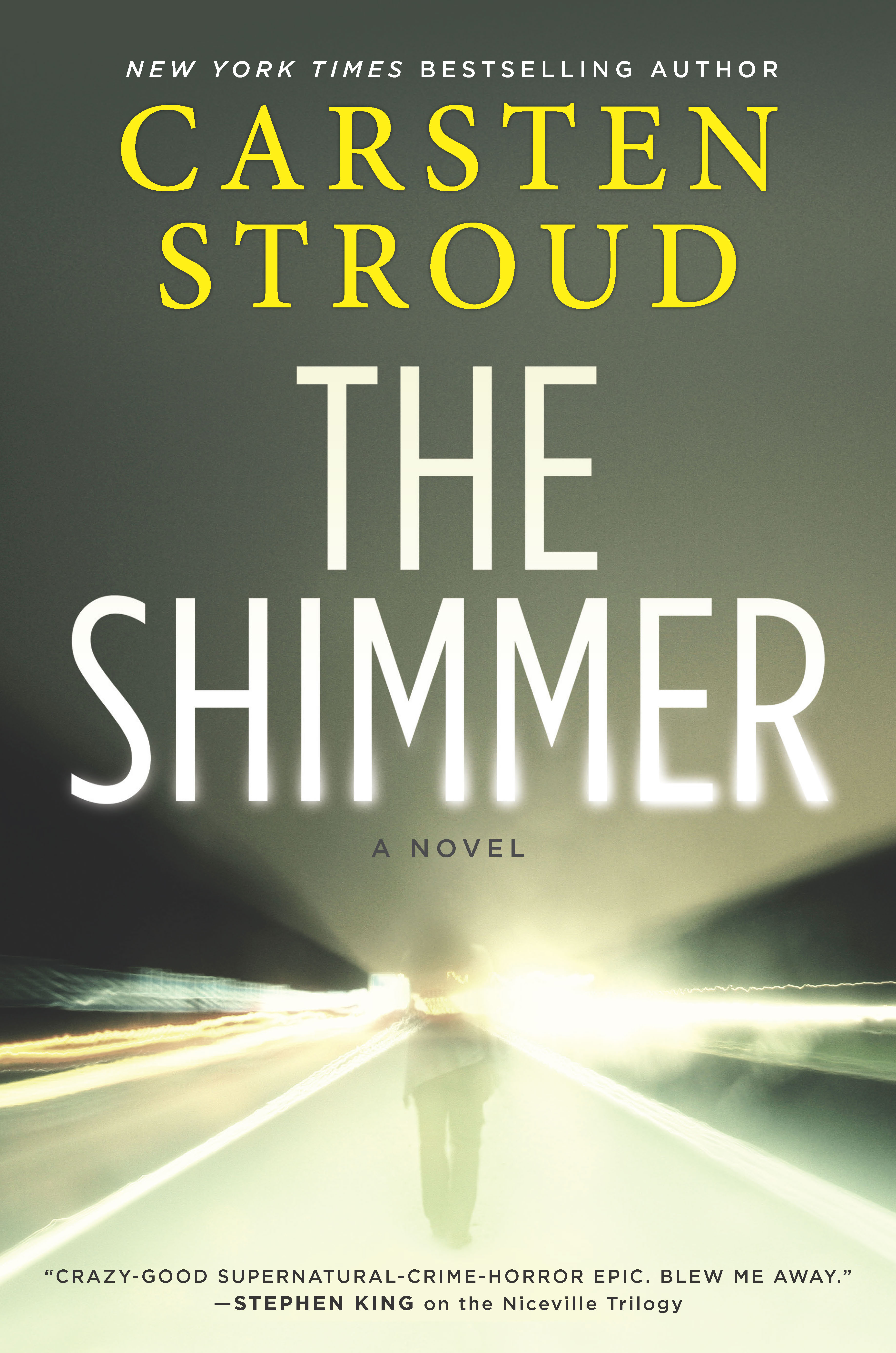 Publishers Weekly, on The Shimmer: "Fans of Stephen King's 11/22/63 will find a lot to like."–PW, starred review
Stephen King, on The Shimmer: "Carsten Stroud is a world-class storyteller … The prose is music. He had me reading late into the night.
Feeling left out? Be a part of the lovefest! Don't miss this genre-bending thriller about a beautiful, time-traveling, female serial killer. The Shimmer [June 5] is available for request on Netgalley, here.