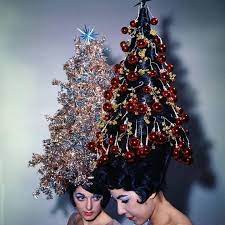 Too soon for holiday songs? We just couldn't wait! We've matched a few books to your holiday music mood. 🎵 Click the song title to listen, then click to read each book—all available for request on Netgalley.
"The Christmas Song" by Nat King Cole matched with Don't Cry for Me by Daniel Black.
"Cool Yule" by Louis Armstrong matched with Beach Wedding by Michael Ledwidge.
"Once Upon a December" by Liz Callaway matched with The Last Grand Duchess by Bryn Turnbull.
"March of the Toys" by Tommy Dorsey Orchestra matched with Marion Lane and the Deadly Rose by T.A. Willberg.
"Santa Baby" by Eartha Kitt matched with The Liz Taylor Ring by Brenda Janowitz.
"Carol of the Bells" by John Williams matched with A Lullaby for Witches by Hester Fox.
Love these these Feb reads? Consider voting your favorites for LibraryReads by Jan. 1!