Honestly, if you're a Mike Chen fan, this STARRED REVIEW from Library Journal won't surprise you. If you're new to these parts (welcome!) check out his latest novel LIGHT YEARS FROM HOME [MIRA, Jan. 4]. You don't have to be a sci-fi fan to love this book of family dysfunction, served up with a side of aliens. Says LJ:
"Chen (A Beginning at the End) has written a heartfelt novel of family dysfunction wrapped in an intergalactic cloak… Chen's strength in writing poignant character arcs, especially within family dynamics, shines here, as does his ability to craft intriguing blends of literary and speculative fiction with compelling, character-driven plots."–LJ, STARRED REVIEW
LIGHT YEARS FROM HOME is available for request on Netgalley and Edelweiss.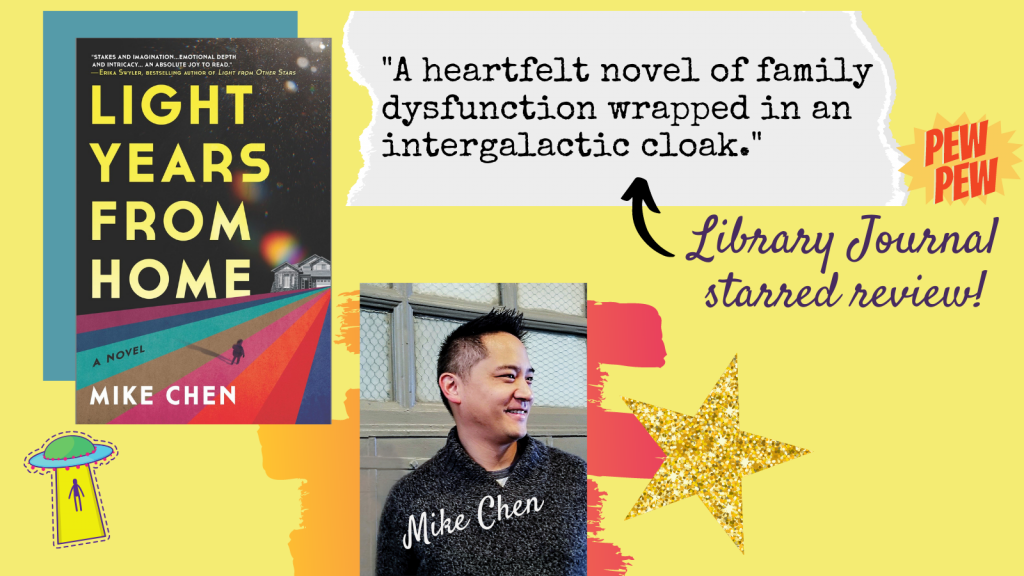 LOVE THE READ? Don't forget to vote Light Years from Home for LibraryReads by Dec 1!