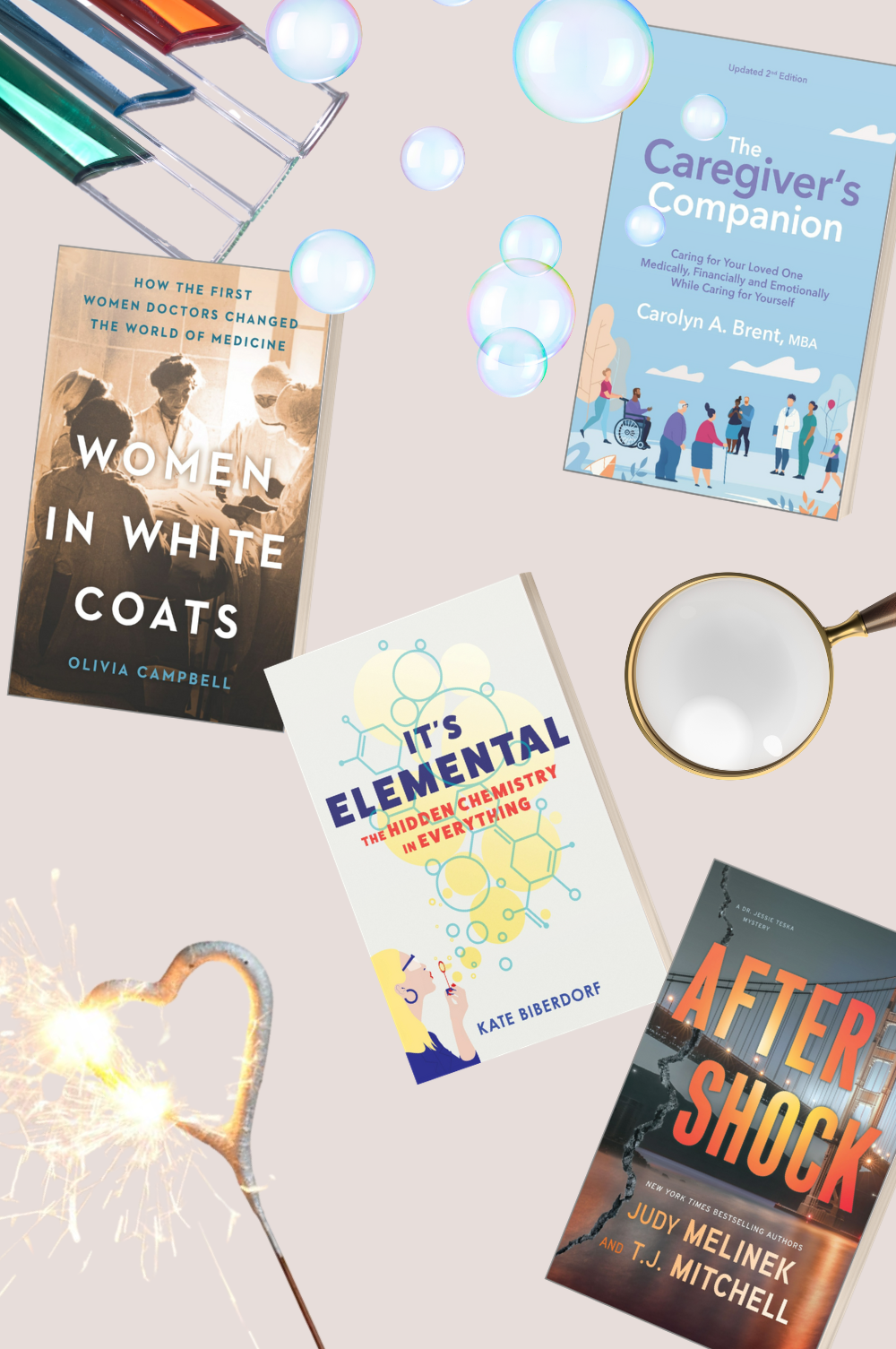 Science is magical. And to back up that claim, in honor of February's International Day of Women and Girls in Science and the forthcoming Women's History Month in March our next Bookstravaganza for librarians event stars fiction and nonfiction titles by or about women in science–hosted by science entertainer Kate the Chemist.
When: Friday, Feb. 26th
11:30 am ET: Opening Jazz Reception
11:40 am – 12:30 pm ET: BOOKSTRAVAGANZA!!
Hear from Linette Kim and Harlequin Trade Publishing about our staff picks across genres for Summer 2021, and then meet a stellar line-up of brilliant science-minded authors:

PLUS: a live science demonstration from Kate the Chemist herself!
Register here now! A private zoom link to be sent to registered guests a day before the event.