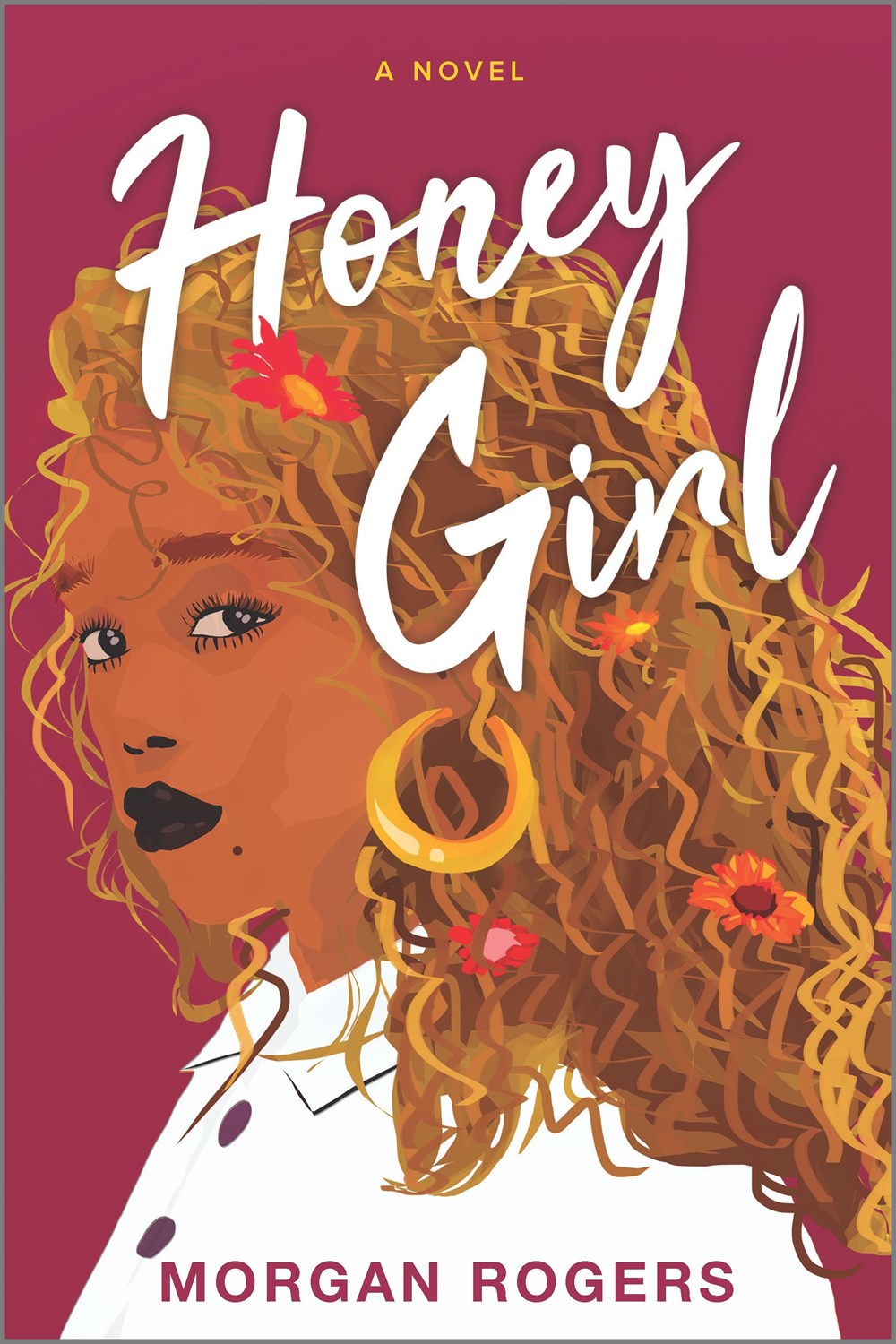 Morgan Rogers' #ownvoices, coming-of-age debut is a fresh spin on an endearing trope. In Honey Girl [Feb. 23, Park Row] meet Grace Porter, a no-nonsense young woman who celebrates the completion of her Ph.D … with a drunken wedding in Vegas, followed by a summer away in NYC throwing caution to the wind with the beautiful, creative wife she barely knows. The love for the book is through the roof, with Oprah Mag calling the book "a soul-stirring rom-com in reverse."
And because there are so many layers to peel away in this debut that is just pure poetry, we've developed a book club guide for your nearest and dearest reading circles. Download here.
And here is just some of the buzz that the book has generated:
"HONEY GIRL is an emotional, heartfelt, charming debut, and I loved every moment of it. Morgan Rogers is an incredible talent; she creates characters I couldn't stop thinking about, and who I loved immediately. I can't wait to see what she does next."
— Jasmine Guillory, New York Times bestselling author of The Proposal
"With imagery that leaps from the pages, HONEY GIRL is a brilliant debut. A story about finding your place in the world, about finding love—and accepting it by learning to love yourself. Prepare for this one to vault its way to the top of your TBR pile."
— Christina Lauren, New York Times bestselling author
"A captivating story—readers will be rooting for Grace to come into her own."
— Yaffa S. Santos, author of A Taste of Sage
"How much did I love this book? I can't even tell you. I was sobbing at the end, so hard that I had to take off my glasses and just hold the book directly in front of my face to keep reading. I'm telling everyone I know about it, especially librarians. It's a true gem, and stands out even amidst what has been a truly excellent year for romance novels…. Can't believe it's a debut."
— Stephanie Anderson, BookOps
Available to preview on Edelweiss and Netgalley!
Love Honey Girl? Be sure to vote the book for LibraryReads by January 1!