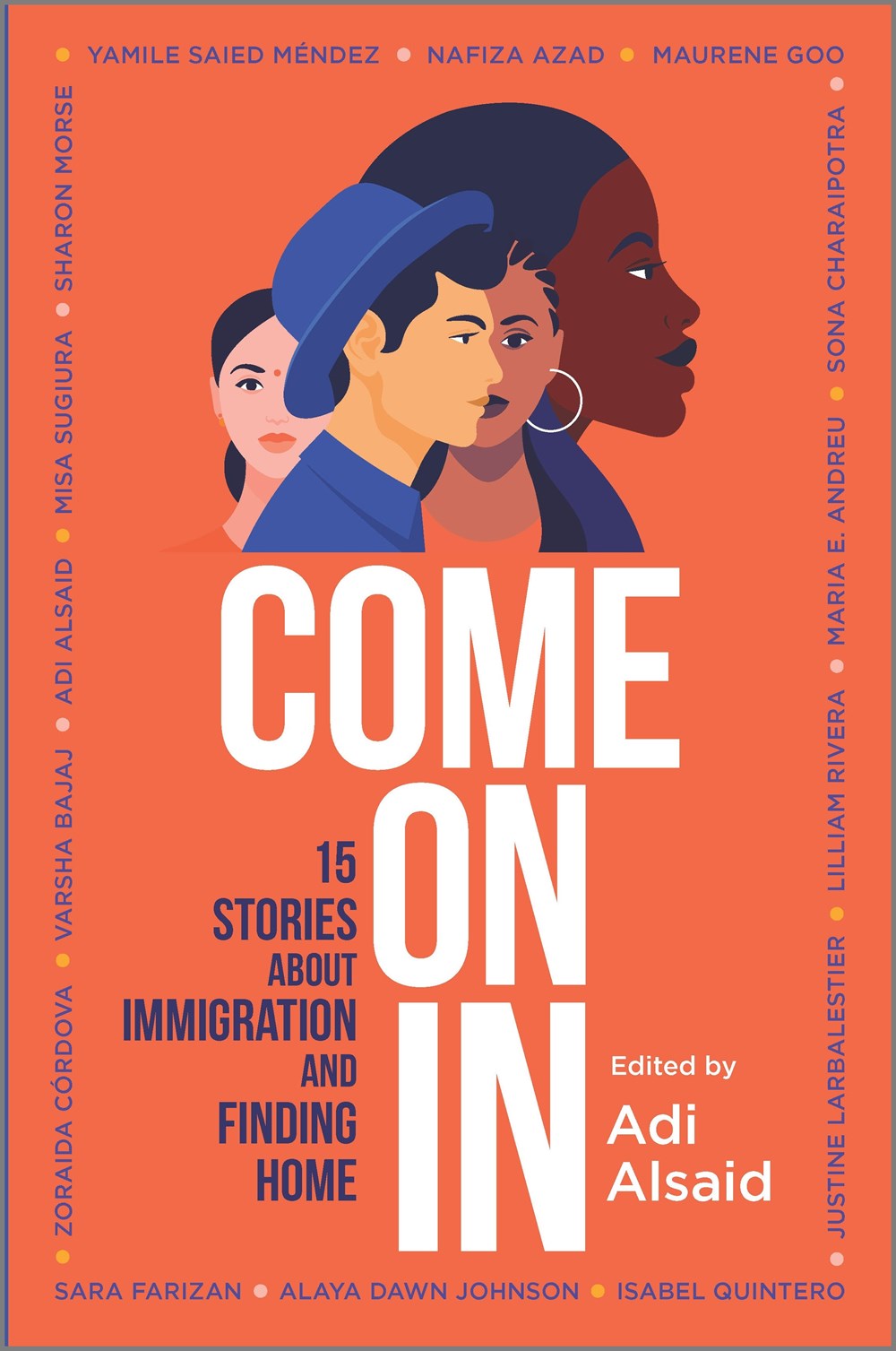 You might know Adi Alsaid as the beloved author of books like Let's Get Lost, North of Happy, and We Didn't Ask for This, but he is donning a new hat as editor of the beautiful anthology COME ON IN: 15 STORIES ABOUT IMMIGRATION AND FINDING HOME [Inkyard Press, October 13]. This is an incredibly timely collection of stories written by YA writer superstars who are immigrants or children of immigrants, and we are not surprised it is being showered with literary love. Booklist and Kirkus are putting their stars where their mouths are:
⭐"There is humor, tenderness, despair, outrage, and tenacity… This is a poignant and powerful collection of universal themes embedded with cultural specificity."
—Booklist, starred review
⭐"Powerful… An extraordinary anthology featuring exquisite writing and offering a genuinely diverse collection on the richly layered topic of immigration… Moving and deeply relevant to our contemporary world. A must-have antidote to xenophobia and a much-needed, compassionate mirror for many."
–Kirkus , starred review
Find out more about this gem of a book, and request the e-galley, on Edelweiss and Netgalley.
Library marketers' PSA: If you didn't catch Adi Alsaid moderating the related panel "Reclaiming the American Experience" at this month's SLJTeen Live!, it's not too late to register and watch here.