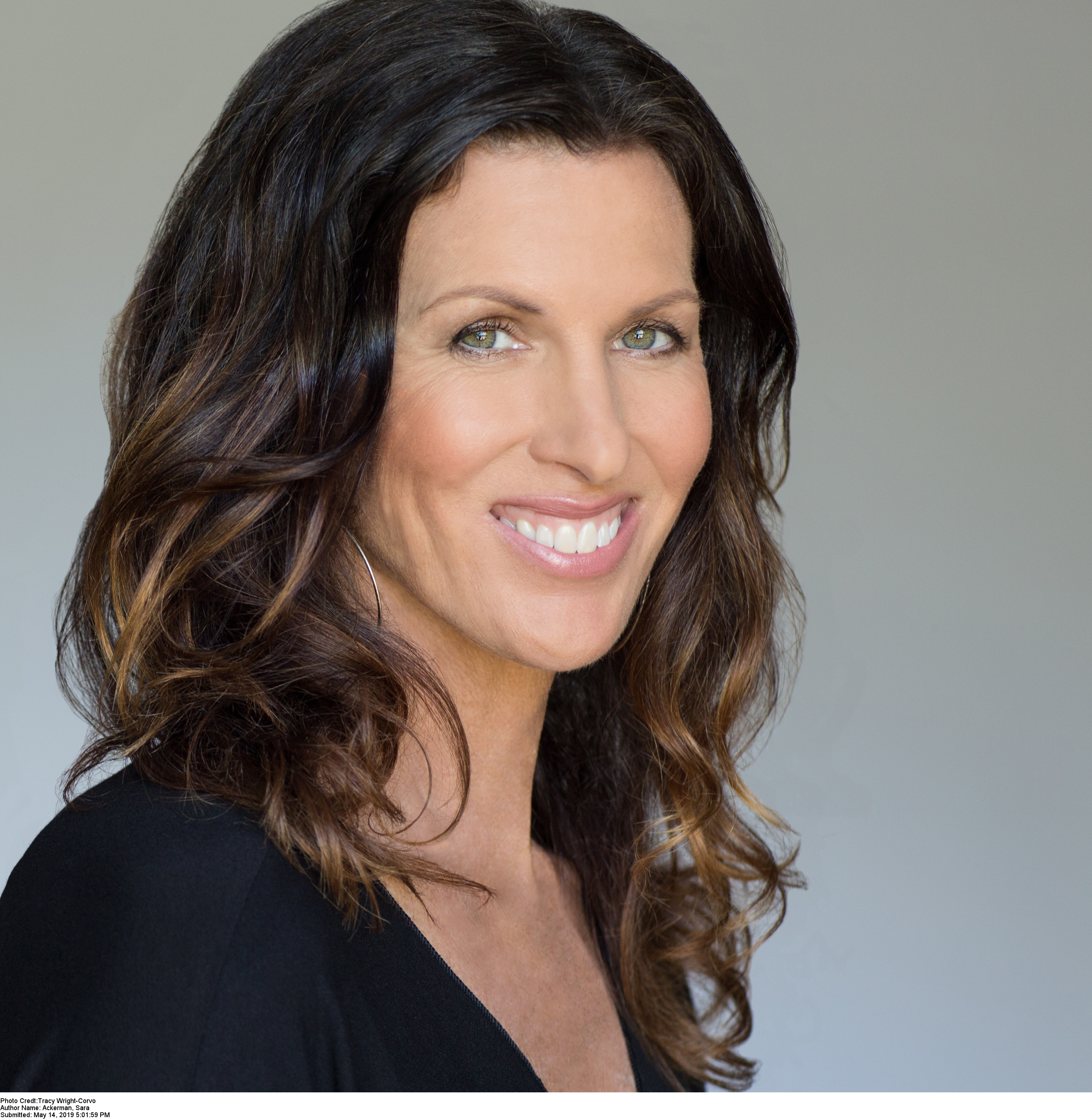 How are creatives staying inspired this season while doing their part staying at home? L&L thought they'd check in on their fantastic authors to find out! Let's visit the tropical and majestic coasts of Hawaii to say hello to native Sara Ackerman. Her forthcoming novel RED SKY OVER HAWAII (June 9, 2020; MIRA Books), the third of her WWII books set against the backdrop of the Hawaiian islands, "skillfully navigates the early days of WWII with captivating characters bonded by circumstance" in a "beautiful and thoughtful novel that pays tribute to the lore of the islands" (Noelle Salazar, bestselling author of The Flight Girls).
"Being 'stuck' in Hawaii has its benefits for sure! Sunshine, blue ocean, and low numbers of COVID, to name a few. But we've still been quarantined, are social distancing, working online, and have been confined to our homes much more than usual. The hardest part for me has been not being able to see friends and loved ones. So today, I want to share with you a few things that have kept me sane (and healthy) and brought me joy."
Limes, Bananas and Baking, Oh My!: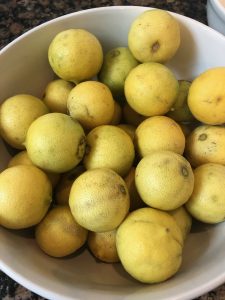 The first is my favorite foodie website Smitten Kitchen. They have healthy and yummy recipes that feed the soul. Food is comfort, and right now, we need all the comfort we can get. I have an overabundance of bananas and key limes in my yard at the moment. And what does one do with bananas and limes? Make banana bread and Key Lime Pie of course! Both of these recipes are amazing and I could pretty much live off of these for the rest of my life if I had to. You know, just in case the ships stop bringing our food and supplies (one of the potential disadvantages of being on an island in the middle of the Pacific).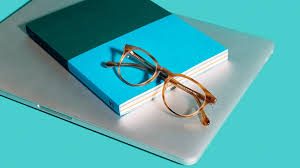 Pamper Your Eyeballs:
Another thing I have found to be indispensable are my blue light glasses, Peepers. Not only have I been writing my fourth novel, Radar Girls, but I also teach online (English & Novel writing). Between the two of these (and reading tons of books) my eyes were sore all the time. Not only that, but I started seeing double one day and had to go to the ER (yikes!). But as soon as I got these reading glasses, they took some of the strain off. Now, I can't imagine life without them. Highly recommended for anyone who is on the screen a lot. Take care of your eyes, people, you need them!
Yoga in Hawaii… Anywhere!: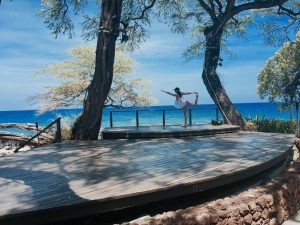 I love yoga. Yoga is my salvation and my peace and my workout all in one. I was sad when my favorite yoga studio in Waimea (Waimea Yoga) shut down because of the pandemic, but happy when they announced they would be doing Zoom classes. Maybe you can't travel to Hawaii right now, but you can do yoga in Hawaii with fabulous teachers. I also love YogaGlo when I can't make the Waimea classes. Check them out. Here is one of my favorite places to do yoga. Can't wait to return!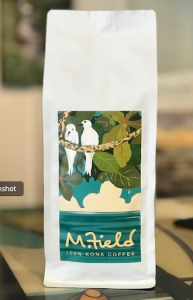 Drink Local:
We are known for our Kona Coffee that grows mostly along the southern flank of Hualalai and fed by afternoon rains. My artist friend M. Field grows some of the finest coffee around and sells small batches of at his adorable shop in old Holualoa town. I would not have been able to survive and keep writing without the smell of freshly roasted coffee and that burst of inspiration that it gives. I've been trying to avoid big box stores and shopping local as much as possible. Small business need our support more than ever.
Shinrin What?:
And finally…Forest Bathing! It may sound peculiar (if you haven't heard of it), but Forest Bathing aka Shinrin Yoku is a great way to find peace and build immunity during chaotic times. I realize not everyone has a chance to get out into the forest right now, but if you do, take advantage. When you walk through a forest and take it in through all of your senses, something amazing happens: stress and anxiety dissolve, cardiovascular function improves, and our immune systems get a boost–something we could all use right now!
It's not about doing something in nature, it's about being in nature and absorbing the phytochemicals that trees emit. It's free and easy and can be lifechanging. One of my favorite rainforests to walk in is at Hawaii Volcanoes National Park, with native ohia trees draped in red blossoms, towering ferms, and creeping fog. If you can't get to a forest, may I humbly suggest you pick up a copy of Red Sky Over Hawaii, and get your forest dose that way! Here's a shot of me forest bathing with my friends at Volcano: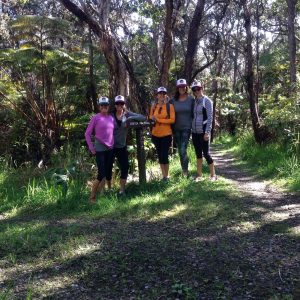 And my book with a favorite print of an i'iwi, a native Hawaiian songbird that lives in these forests: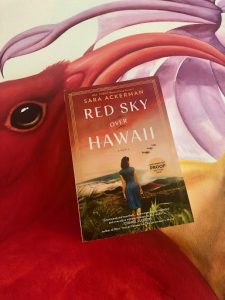 Sending Aloha and wishing the best for you and your families and friends around the world,
Sara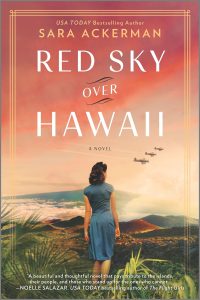 RED SKY OVER HAWAII is currently available for request on NetGalley