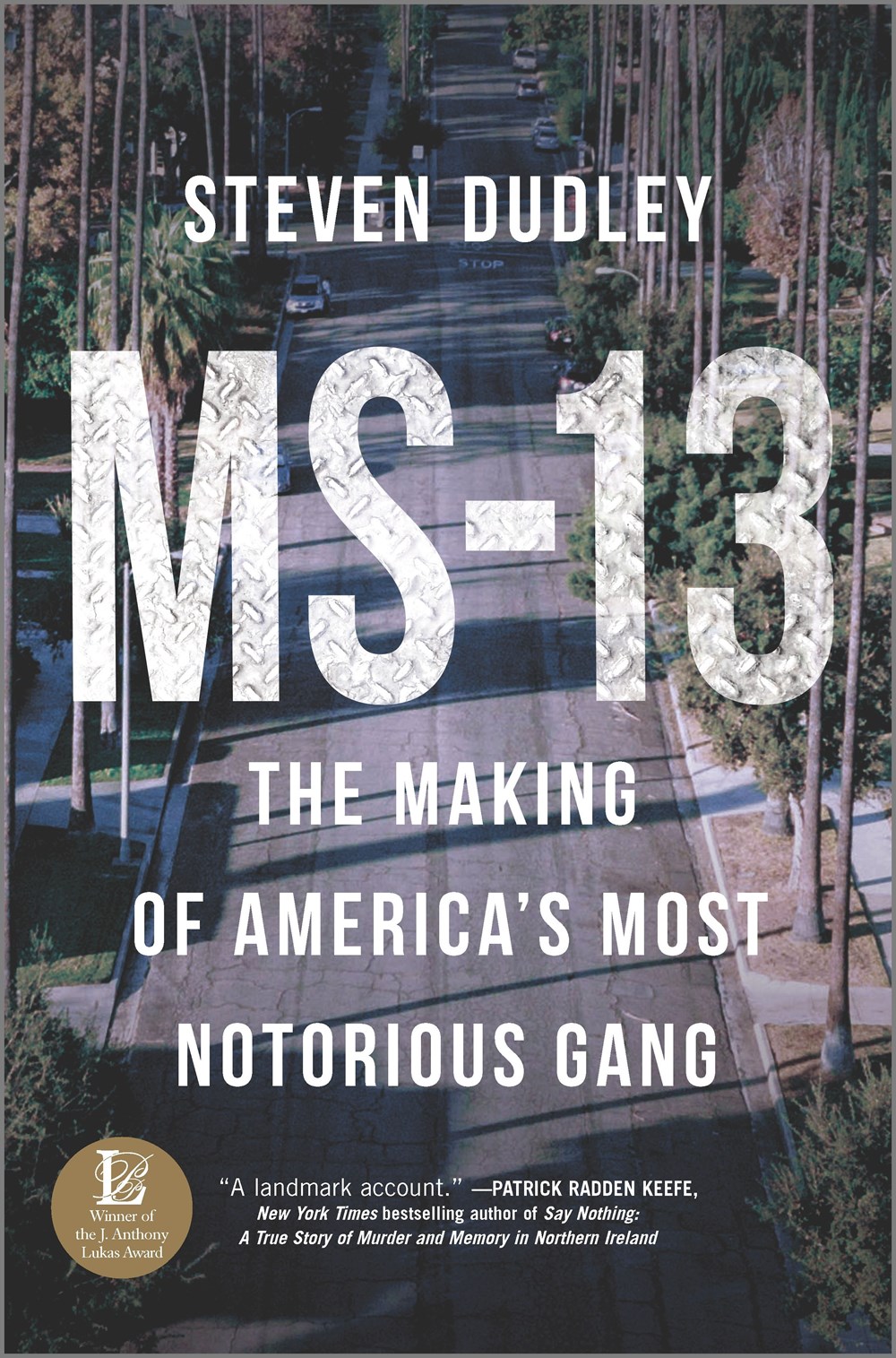 It is mindboggling that a relatively harmless social network in L.A. called the Mara Salvatrucha Stoners–bound by rock 'n' roll and born simply out of a survival instinct by El Salvadorean immigrants who fled violence in their native country–would become the street gang known as MS-13.
But this definitive account is not a mere historical rundown of the gang's roots–it is also the story of a former MS-13 member and his family who have been caught in the gang's web.
MS-13: The Making of America's Most Notorious Gang [Hanover Square, September 2020] is the work of Steven Dudley, who spent 15 years as a journalist in Latin America for The Washington Post, NPR, the BBC and the Miami Herald, … and it has just received a starred review* from Library Journal.
"This panoramic narrative ties together the gang's formation in Los Angeles, by immigrants from El Salvador seeking protection from other gangs; Dudley also examines MS-13's links with the Mexican Mafia and relevance to American immigration and foreign policy…. This volume is more complete than its predecessors … and reflects the author's deep knowledge of the subject, derived from his local reporting and codirection of a government funded three-year study of MS-13 in the United States."
–LJ, starred review
Don't miss this fascinating and insightful true-crime-style look into one of the most notorious and misunderstood gangs in the world.
MS-13 is available for request on Netgalley here.
Love the read? Be sure to vote MS-13 for Libraryreads on Netgalley or Edelweiss by August 1.