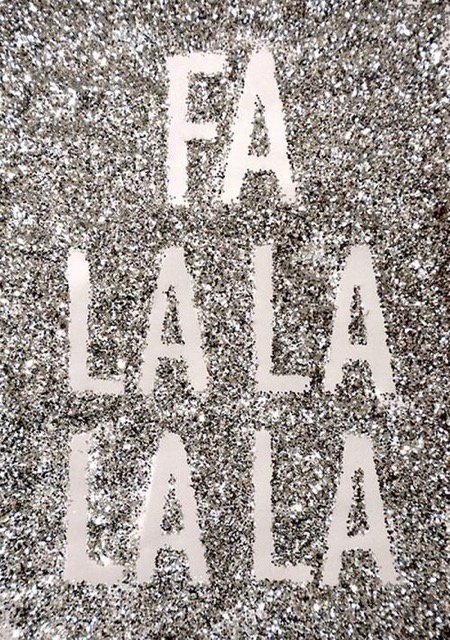 These are just a few things Linette has been reading/eating/shopping/listening to this holiday season…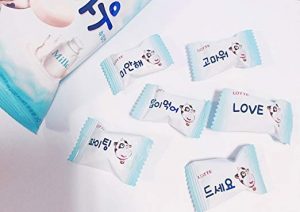 International candy. Adi Alsaid just laughed when I told him how polarizing his favorite sweet–dried mangos coated in chili from his native Mexico–can be. (In our case, specifically amongst adventurous librarians in Seattle/Issaquah in October.) He wasn't surprised, and we both agree that this wonderfully sassy article about candies around the world, written by journalist (and Adi's fellow globetrotting YA author) Mary HK Choi, is an important essay on this life-changing issue. For the record, one of my favorite Korean candies–by virtue of the fact that it was my mom's favorite growing up–are these milk candies. Also potentially divisive.
The Question of Santa. All three of my nephews are age 3 and under, and we're trying to figure out how to tackle the subject of Santa. I've been reading this magical little volume about the true Saint Nicholas, so that at the very least we can talk about how Santa was a real-life man who was good and generous and legendary for helping those more unfortunate than himself. And…I'll let my sisters take it from there. 🙂
A Small Business Secret Santa. Chances are, like me, you're participating in a white elephant/Secret Santa gift exchange or two this season. This year, one of my friend groups has pledged to do our shopping at a small business or indie bookstore–an intentional way to support the little guys, which I need to be better at. If you're curious, for my white elephant contribution I bought this issue of this issue of Darling, magazine at this cool bodega-slash-magazine store in NYC, opened by entrepreneurial brothers Bhavin and Hemal Sheth over 25 years ago. I'd never frequented it before and now they've won a new patron.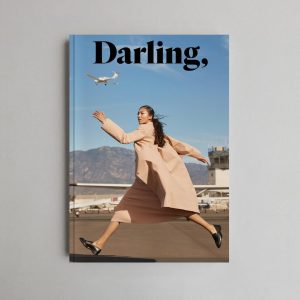 A (Fantasy) Gift Guide. 'Tis the season for gift guides! The editors at T Magazine did something a bit different and came up with a fantasy gift guide, full of ideas "if time, money or accessibility were no object." The accompanying illustrations are all whimsy. (Also, my friend Angela is the one who wrote the bit about the antique tea bowls!)
Holiday Bloody Mary Bar. My siblings, cousins, and I (and our respective families) are reuniting at our childhood home in California to celebrate the holidays. And since we're all grown up (minus those pesky Santa-loving toddlers), a publishing colleague suggested I set up a festive Bloody Mary Bar for our morning family gatherings, perfect especially for my cocktail-loving dad and in-laws, as well as any loved ones who stop by. I really might have to do this.
Baby Groot, and mixtapes. My friends had been trying to get me to watch the Guardians of the Galaxy movies for years knowing that I'd love it, and after a GotG binge last weekend, I'm sad I didn't take their advice sooner. Of course now I'm in love with Baby Groot. I'm also in love with the beloved movie mixtapes, whose 70s and 80s grooves have been a festive counterpoint to my usual saccharine holiday playlists of the season. (Not that I don't love saccharine, clearly. See my entry about international candy.)
Happy Groot-grooving, and cheers all to a very merry holiday season!! See you in the New Year!
xo,
Linette and Harlequin