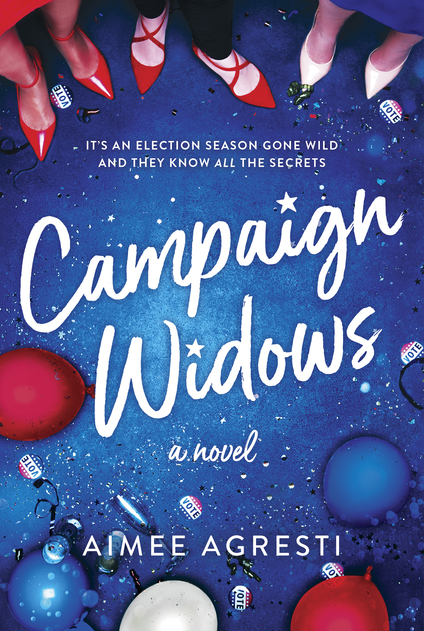 'Tis the (election) season! Feeling a bit of political fatigue as we head into the 2018 elections? Book Clubbish has the perfect book club kit remedy for you.
The West Wing meets Sex and the City in Aimee Agresti's Campaign Widows [Graydon House], a wickedly sharp, wildly fun take on the Washington landscape. Follow the misadventures of the "widows," an inner circle of DC elites who forge unlikely friendships and unbreakable bonds over the one thing they have in common: the struggle to balance career, family, and social lives while their partners are away on the campaign trail during a hotly contested election season.
The book club kit comes complete with discussion questions, a specially curated Spotify playlist, and a letter from the author (an entertainment writer and seasoned, real-life campaign widow herself!). Download it free, here.
"There are no direct, real-life matches for Agresti's well-developed characters, which makes for a breezy read…
[Her] smart beach read will ease readers into the 2018 election season."–Booklist, starred review

Aimee Agresti
9781525804267