A Few of My Favorite Things
(all of them books)
"What's your favorite book?"
This is one of the most stressful questions someone can ask me. Not because I don't like to talk about books, on the contrary, because I love to read and talk about books, and would have a really hard time picking just one. After all, different books play different roles in our lives: some change the way we think and live, and some just change a bad mood to a good one, and both are important
Of course, like all readers, I have a few books (or more than a few) that have really touched my heart. Here is a list of just some of my favorite books.
My Favorite Beach Read:
Anna and the French Kiss by Stephanie Perkins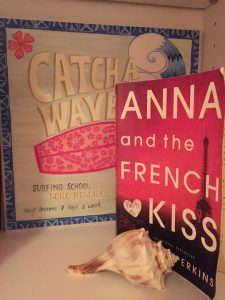 I first read this swoony romance on vacation with my family in Ohio. And yes, there are beaches in Ohio, thanks to the Great Lakes. I absolutely fell in love with this story, and St. Clair, the love interest with boy band level hair. The story weaves the romantic background of Paris, Anna's passion for cinema and the parallels of her story to Sofia Coppola's Lost in Translation, and the friends-to-lovers, will-they-won't-they storyline into a dreamy and fun read. I can't stop smiling just thinking about this book!
The Series I Default to Re-reading:
Harry Potter by J.K Rowling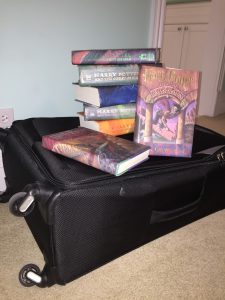 Harry Potter is the series that made me a reader. I had a lot of trouble learning to read, and it was the summer after my breakthrough thanks to extra time spent in the Resource Room, that I read all 6 books for the first time (Deathly Hallows wasn't out yet). Re-reading Harry Potter makes me feel at home. In fact, I had a little disagreement with my mom when I tried to pack the entire series, in hardback, to fly to across the country for college. She was right, I guess, and I ended up leaving them at home to save space. But hey, that's what e-readers are for.
The Book I Read When I'm Heartbroken:
Milk and Honey by Rupi Kaur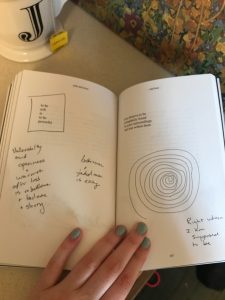 One of my best friends recommended Kaur's first collection of poetry to me when I was going through a pretty hard time. I ended up reading the book in one sitting and scrawling in the margins to the extent that I can't lend my copy to anyone, otherwise, I feel like they'd be reading my diary.  Kaur's writing is honest and emotional, and very keenly captures heartbreak, resilience, and womanhood.
My All-Time Favorite:
The House on Mango Street by Sandra Cisneros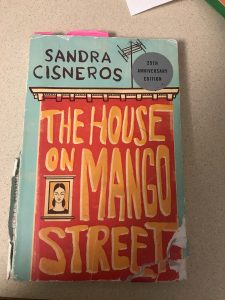 I first read The House on Mango Street in my English class sophomore year of high school. As this picture shows, my copy is well loved, and I have read it many times since. Cisnero's writing absolutely sings, and all I ever want to do is to write sentences half as beautiful as her's. The House on Mango Street is a powerful, feminist story, about coming of age and remembering where you came from. It is a book that roots deeply in the hearts of those who read it.
Kiley's book, Frat Girl, is on sale now!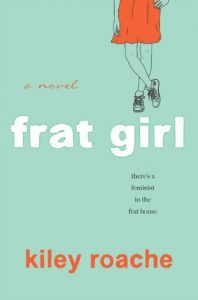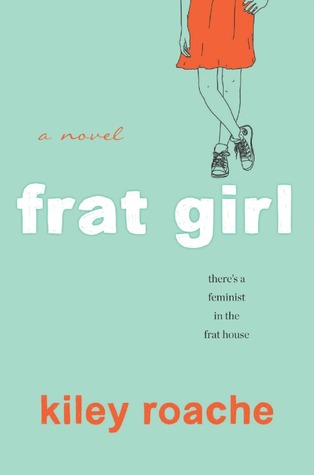 Praise for Frat Girl: 
"A sweet, subversive deconstruction of frats and feminism, Kiley Roache's debut will have readers sighing and snorting at Cassie's adventure into fraternity life and finding her own truth." – Christa Desir, award-winning author of Bleed Like Me and Other Broken Things
"Refreshingly honest and intelligently written, Frat Girl is filled with relevant topics and written by an author to watch!" – New York Times and USA TODAY bestseller, Julie Cross