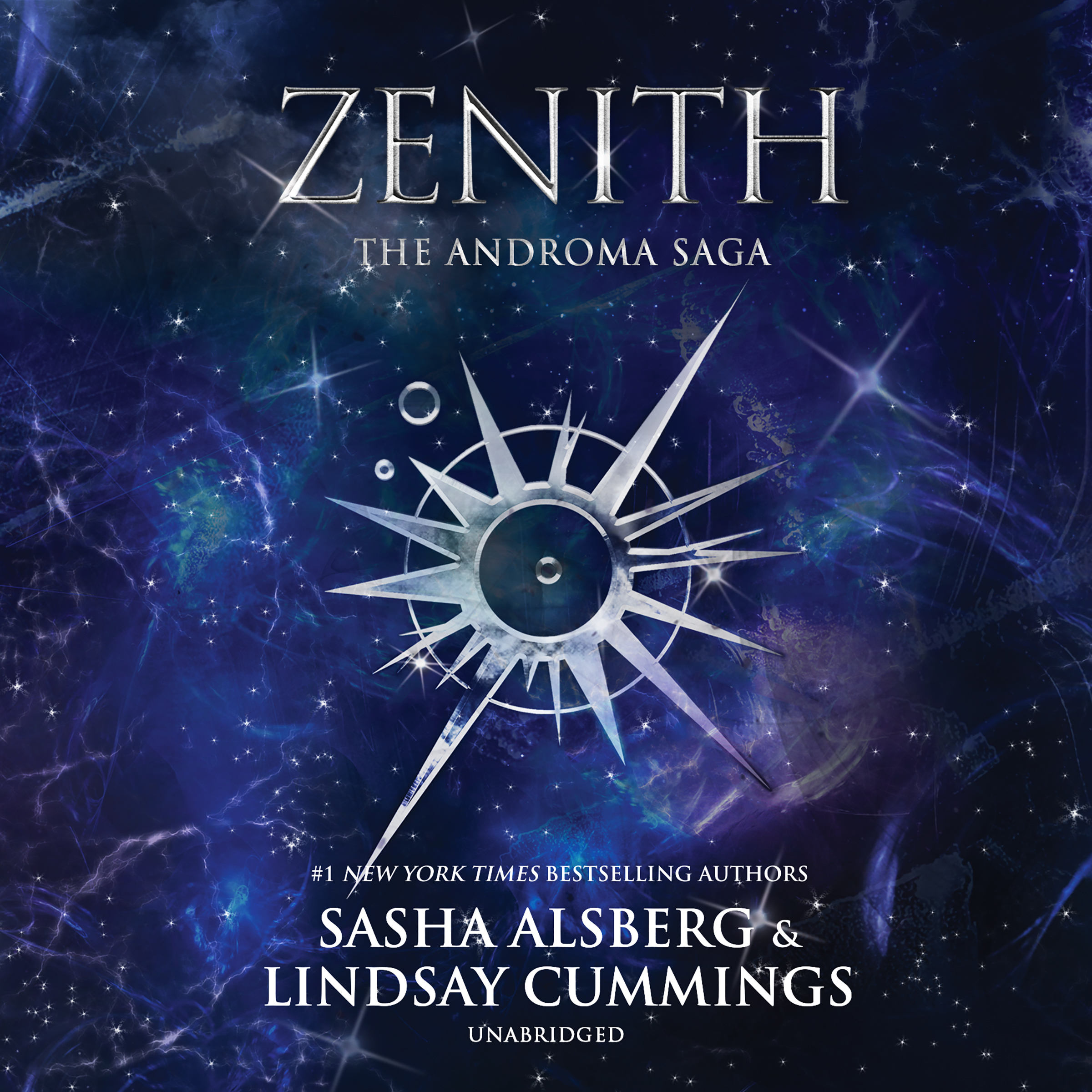 If you are looking for a dark, fun, escapist romp through space, look no further than the New York Times bestselling YA space opera Zenith: The Androma Saga, by Sasha Alsberg and Lindsay Cummings. Join a young, all-female space pirate crew of deviants who unwittingly find themselves embroiled in an intergalactic war–and who will, quite literally, go the ends of the galaxy for each other.
And now, for your listening pleasure, we offer this extended clip from the much beloved audio version (a great gateway audiobook, we hear)–which includes an intro from the authors themselves.
This is the perfect book for reluctant readers, those looking for a cleanish teen read (or, ahem, listen), or anyone just looking to get off the planet for a bit.