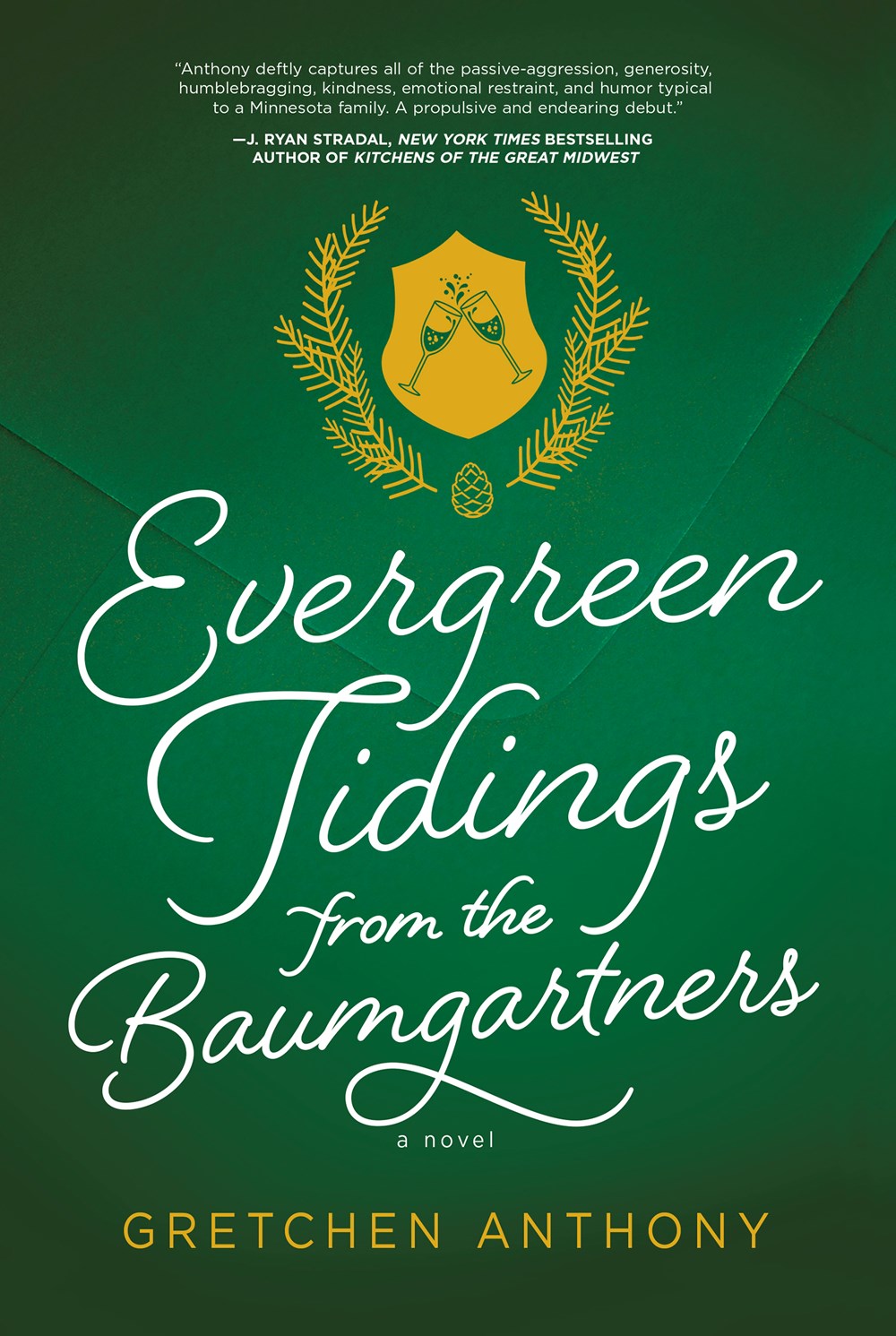 … You'll love Gretchen Anthony's sharp dramedy, Evergreen Tidings from the Baumgartners [October 2018, Park Row Books].
Meet Violet Baumgartner: She is a formidable Midwestern matriarch who will go to wild lengths to wrest back control of her once greeting card picture-perfect family, her antics framed by the Christmas letters she sends annually to the eccentric small-town cast of friends and family. Don't miss this in-house favorite, shortlisted for HarperCollins's Lead Reads and available for request on Netgalley!
Early praise for Evergreen Tidings from the Baumgartners:
"I have the feeling this is just the first of many skilled and heartfelt dramedies from the pen of talented newcomer Gretchen Anthony. If you're a fan of modern film classics such as The Royal Tenenbaums and Moonrise Kingdom, get ready to meet your new favorite book." —Kristin Harmel, bestselling author of The Life Intended
Also available as a library hardcover edition!